Moving Through Worlds – BC
Description
Music for this moment…  piano journey that finds joy
Moving Through Worlds is an exploration of 'now': water, fire, climate change, survival, and the vanishing of souls into the wind.
"I believe music is a gift from another world, from ancestors of the past communicating to inspire and give us hope.  Music is a universal language that connects us without prejudice, it speaks to us all equally, yet is received with great variation.  My wish is to open a few more hearts to the power of music.  Now more than ever we need the connection to our past in order to find the pathway to our future." Fiona Joy
Hawkins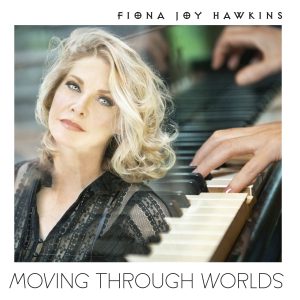 Produced by Will Ackerman & Tom Eaton, Imaginary Road Studios
$14.00USD Includes unlimited streaming via the free Bandcamp app, plus high-quality download in MP3, FLAC and more.