CONCERT TIP JAR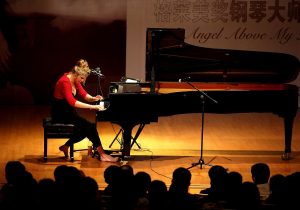 I love creating and sharing music. If you have enjoyed a concert or would like to contribute towards my next project, I will ensure it will be used for new music projects.
Please feel free to contact me if you would like to know what I'm currently working on.
Watch Facebook for live concerts: https://facebook.com/fionajoyhawkinsmusic and
Songkick for concert times: https://www.songkick.com/artists/74192-fiona-joy-hawkins
Contact:
orders@littlehartleymusic.com.au for a private LIVE concert (secret link will be emailed)
– a chance to have a 30 minute concert with chat time.
$300 AUD (that is only about $190 USD).