CONCERT TIP JAR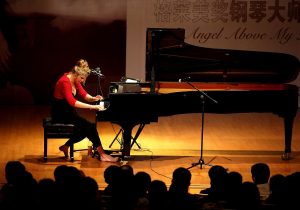 I love creating and sharing music. If you have enjoyed a concert or would like to contribute, I'll use it to keep my piano tuned so I can continue to play online concerts.

Please feel free to contact me if you would like to know what I'm currently working on.
Watch Facebook for live concerts:
https://facebook.com/fionajoyhawkinsmusic and
Songkick for concert times:
https://www.songkick.com/artists/74192-fiona-joy-hawkins
---
Contact:
orders@littlehartleymusic.com.au for a private LIVE concert (secret link will be emailed)
– a chance to have a 30 minute concert with chat time.
$300 AUD (that is only about $190 USD).